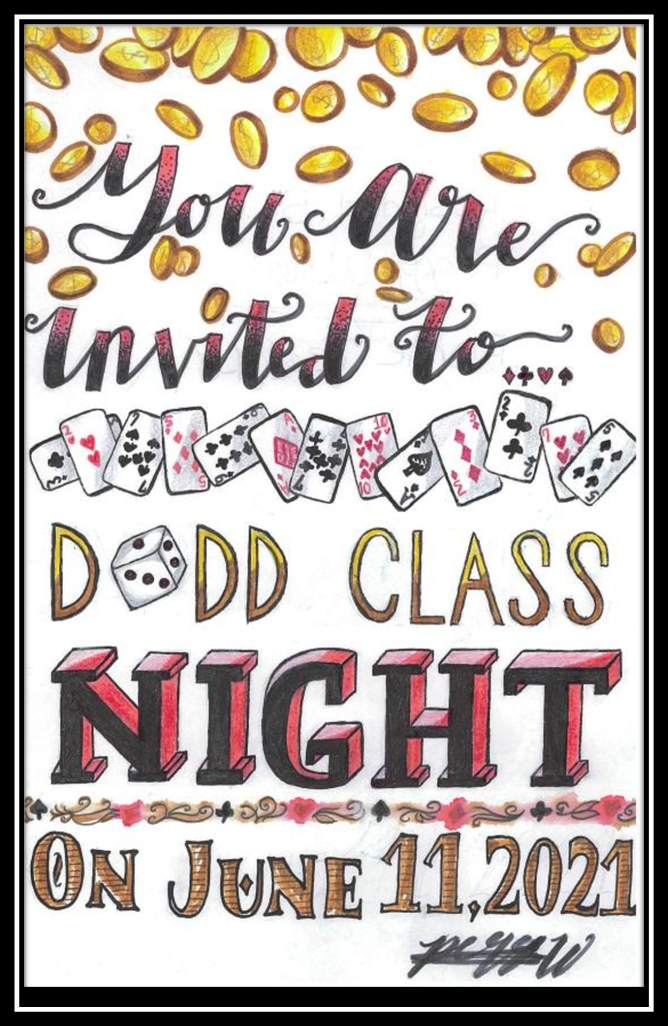 Class Night Information:
➢ 2021 Class Night is Friday, June 11th from 6:30 pm to 9:30 pm.
➢ All activities will be outdoors. The only access to the building will be for restroom use.
➢ Cost is $20. All tickets will be sold through the PTA website. Tickets will not be sold at lunch due to visitor restrictions. Please contact the school office if a scholarship is needed to cover the cost. No tickets will be issued, names will be on a spreadsheet for admittance.
➢ Dress: This is a dress-up occasion. Please no Jeans.
➢ All activities will be Covid-19 cautious and will follow Dodd rules and Chesprocott recommendations.
➢ Drop-off/Pick-up: Parents will not be allowed to park. Please pull in and Drop-off/Pick-up. There will be volunteers directing traffic.
➢ Students will not be allowed to leave and return.
➢ Single serve water and individually wrapped snacks are available for students to enjoy.
➢ No money is needed on Class Night.
➢ If you have not yet volunteered, please consider signing up. This is a new adventure this year and we could use the help setting up/breaking down.
➢ Please let me know if you have any questions. Reg.sheehan@yahoo.com