Here are a few pics from the PTA sponsored event, "Shakesperience." The entire 7th grade participated.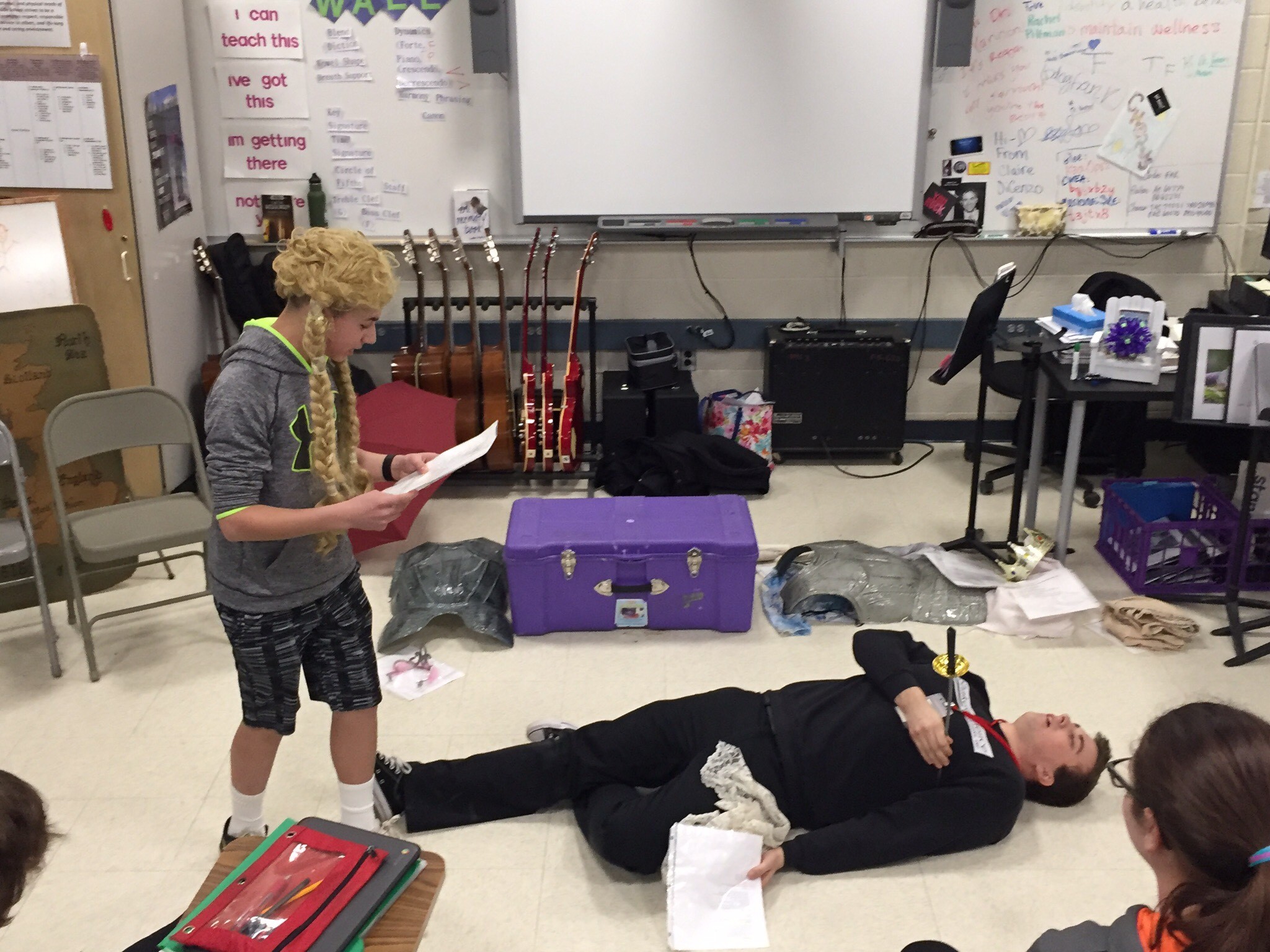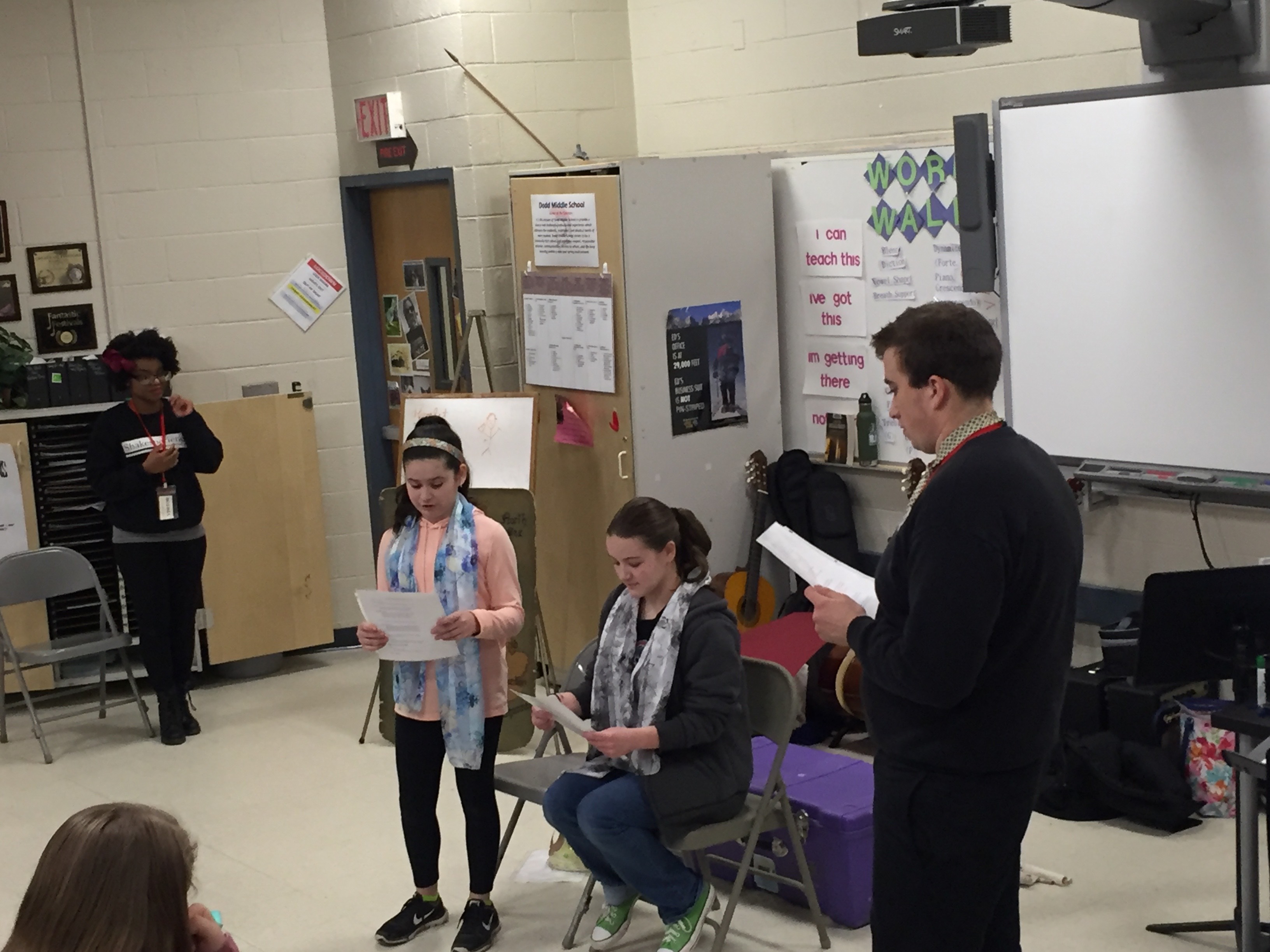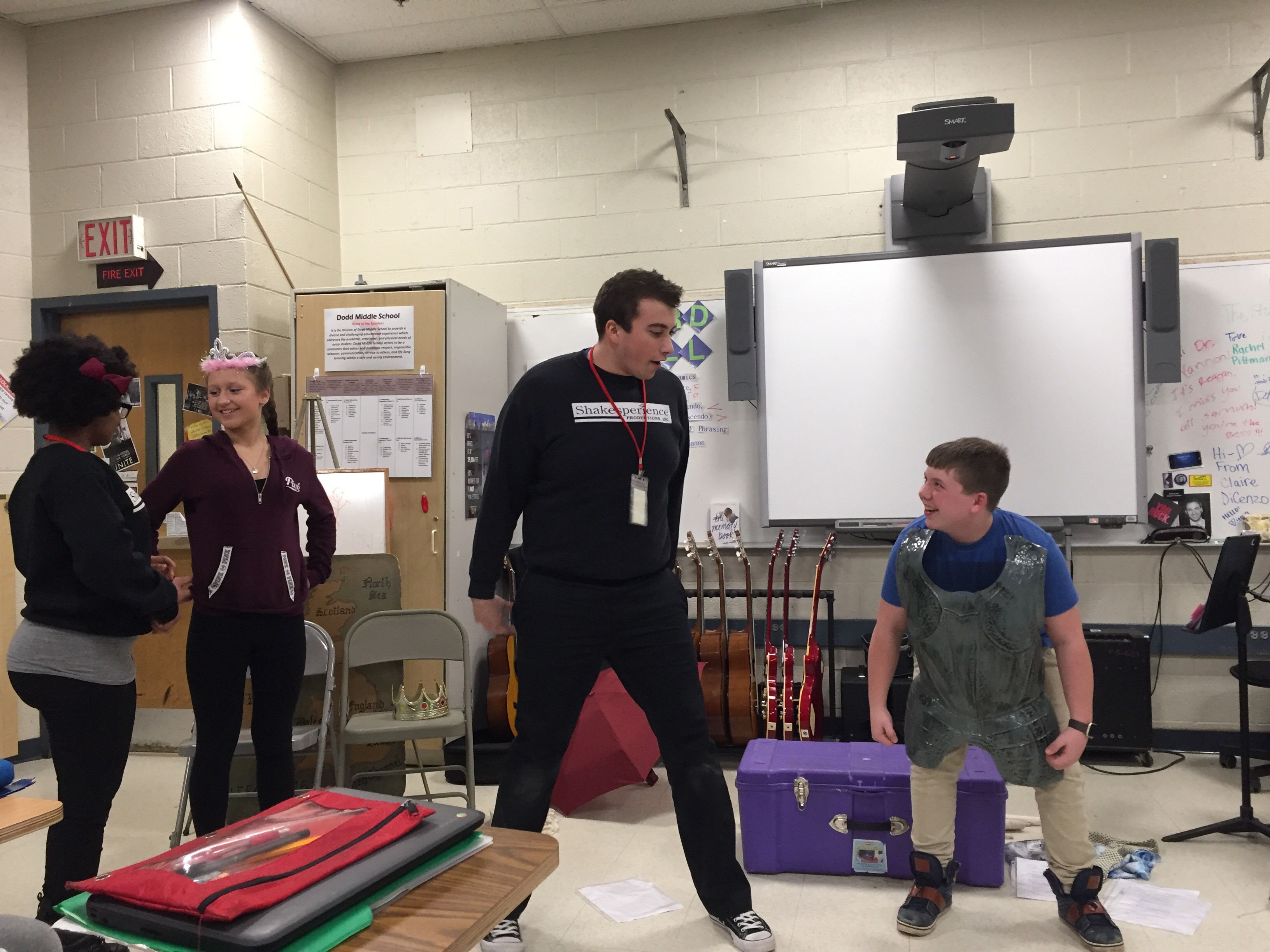 Shakesperience is a professional theater company located in Connecticut that reaches a Northeast audience of adults and students alike with outdoor and in-studio performances, Saturday and private acting classes, school & camp tours, and residency programs.
Shakesperience was founded in 1996 by Emily Mattina and Jeffrey Lapham, with a mission to educate and inspire students, families, and theater professionals through the arts.